This site is enabled with Access Keys.
Plan - Pack - Go - Enjoy
The Brellie Way
Experience the REAL PEOPLE and places of France and the Chesapeake Bay Eastern Shore through the eyes of Brellie, our Intrepid Traveler.

Brellie (brellie@mygoz2.com)

---
READ MORE ON THIS PAGE ABOUT: Real People | France | USA Chesapeake Bay Eastern Shore | Travel Tips | Brellie's World
About Real People on MyGoz2.com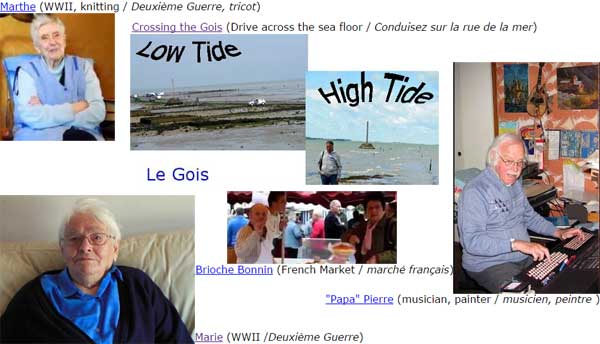 About France on MyGoz2.com
Before You Go! Regions! Renting! Shopping!
Before you Go Tips: Calendar | Finance | Getting Around | Health & Safety | Language | Pack
Parlez-vous français? Do you speak French? Find value for your euro (€). Make memories along scenic kilometers of lesser-known routes. Look for market days posted at town limits.
Plan your next adventure after some leisure reading with Brellie's World. Join Brellie and her friends for some intrigue, cultural adventures and fun.
Delight in the freedom of your own car. Chart your own destinations. Visit unique and scenic places in less-discovered corners of Brellie's France.
Yes, the cuisine is excellent. In the picturesque port town of Pornic, even an inexpensive pizzeria serves up...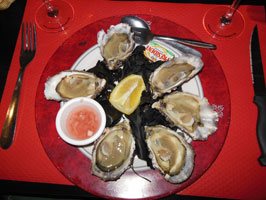 About USA Chesapeake Bay Eastern Shore on MyGoz2.com
Restaurants! Attractions! Art Galleries! Special Events!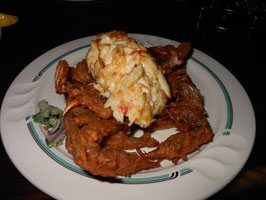 While in the United States, Brellie often visits friends on the Eastern Shore and sometimes ventures out on the bay, tributaries and beaches.
The Chesapeake Bay Eastern Shore is a peninsula on the East Coast of the United States. The Eastern Shore has this name because it is the eastern side of the Chesapeake Bay, one of the largest estuaries in the world.
Traveling east on the Eastern Shore leads to the Atlantic Ocean and vast sand beaches. The Bay side has some world-famous destinations of its own. Easton, Maryland hosts one of the largest Waterfowl Festivals in the world every autumn. St. Michaels, Maryland is home to one of the most unique waterfront museums, complete with active boatbuilding programs.
About Travel Tips on MyGoz2.com
Use Brellie's advice along with these great tips for Air Travel, Cruises and Packing.
Health, Safety, Travel Insurance
Plan and prepare with resources for passports, visas, travel warnings, health issues and more.
Protect that special vacation. Support a great medical research effort at the same time. Buy DAN (Diver's Alert Network) Travel Insurance.
FREE Packing List!
Use it on-line Packing List On-line
- or -
print your very own.
Download and print yourself. Select letter-size, landscape, 2-sided printing, flip on short side options.
MyGoz2 Tri-fold Packing List | PDF (105kb) | Microsoft® Word (81kb) | Packing Preview
About Brellie's World on MyGoz2.com
Brellie blogs about her adventures with friends in France and elsewhere.
She does plenty of research ahead of her travels so you can enjoy a bit of history about your travel destination.
See Brellie's trip to the cockpit where the Air France pilots taught her how to fly!